Die Deadline für die Bewerbung auf diese Stelle ist abgelaufen.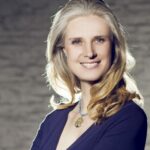 Executive Assistant German/English - ideally living outside of Germany
Datum des Beitrags

Januar 2, 2022

Ansichten

1439
Arbeitgeber:

Christine Schlonski I Heart Sells! Academy

9

Bewerbungen
Minimaler Gehaltsbetrag

800 EUR/month

Maximaler Gehaltsbetrag

1000 EUR/month
Stellenbeschreibung
You have a love for organizing, planning, coordination and making sure everyone gets what's needed so the team can work more efficiently and effectively?
You have a proven track record as an assistant and you love to work effectively and efficiently yourself?
When you line-up process and create SOP everyone using them knows exactly what to do and this makes your heart sing.
You love to go the extra mile and you can work under pressure and meet deadline.
You have experience with Zapier, Calendly, Zoom, Infusionsoft / Active Campaign / Klick-Tipp or similar, Click-up / Airtable, Slack and other commonly used software in the Online Coaching Industry.
You know Microsoft Office very well and are not afraid to build out complex tasks or funnels.
You are a fast learner and highly motivated to get the job done. You are driven, have a love for details and typos drive you up the wall.
Then we are looking for YOU!
A smart person who loves to think and always is one step ahead. You love to dedicate your hard work to a big mission. Fabulous!
You have a burning desire to support the Heart Sells! Mission to not only revolutionize the online-market but the way business is done today – with LOVE.
You get excited when you think about freeing up our CEO's day to help her to have more time to support heart-centered, impact-driven entrepreneurs to re-define sales so they can sell more and have a bigger impact on their clients. GREAT!
You are a very driven person; you love to learn, are not afraid to think creatively and independently, develop strategies, and implement to help our business grow even more rapidly. At the same time, you can follow instructions easily and get things done.
You are a great manager of your time and you are a real talent when it comes to organizing your day and projects.
You can work independently but you can also be a great team player, as you understand that success is a team effort. You love getting results and knowing you have achieved your goals makes you happy and gives you fulfillment.
You understand that every task, no matter how big or small helps to create overall success for the big mission.
It would be a dream for you to work from home and you are looking for flexibility in the workspace so that your work-life-balance works for you.
You speak and read English and German fluently, maybe one of these languages is your mother tongue. Perfect!
Then we need to meet!
How you'll support the mission: 
As the Executive Assistant, you are working directly with our CEO to create SPOs and processes.
Task can include the following:
– From building a revenue calendar, to processes on your own tasks, so you can do them faster and not relying on memory.
Building out SOP for everyone to follow
A-Z Onboarding Process for clients
– Welcome message
– Adding client in FB group chat + welcome message
– Adding client in program
– Making sure the onboarding email sequence is sent
– Sending the contract + making sure it's sent back
Help out with posting in our FB Groups

Setting up automation on Zapier
– Anything you do multiple times, you have to automate it
– Google is your BFF, figure out how you can automate things
Taking screenshots of client successes
– Add the screenshots in a dedicated Slack channel and keeping track on a google sheet / airtable + google drive folder
– Sending invoices to customers
– If the payment failed, follow up with the client and try to agree on a payment plan
– Update revenue
What you can expect:
You'll receive training and you'll have an expert at your side to ask questions and to give you support. You are not alone! You will get space to learn and grow. You will work closely with Christine Schlonski, Founder of Heart Sells! Academy.
Rather flexible working hours upon agreement. You chose when and where to work

Starting out with 10 hrs. a week, this will be increased over time and can be a full-time position later on.

Home-Office because you love flexibility and are sick and tired of getting stuck in traffic.

Working in an international environment

Together we will write history and empower heart-centered, impact-driven entrepreneurs all over the world to not only support their clients but also to make their dreams come true.

In the process we hope to help you make your dreams come true too.
Are you ready to change the world?
Then Stop JUST dreaming. Act Now.
Show us why you are the perfect match for our team.
How to apply:
Please send your CV and your Human Design Chart to info[@]christineschlonski.com till January 30th, 2022
Please include a short video and cover why you are a great fit for this position, what's your favorite thing in the world to do and what Christine has shared on her private Facebook Profile on November 29th, 2021.
Please do a part of your video in English and a part in German, so we can get an understanding of your speaking skills.
Please write exactly in your Subject Line: Executive Assistant Application 2022

Thank you!
We are looking forward to meet.
The Heart Sells! Team
for Christine Schlonski
Jetzt Bewerben
Wenn Sie sich auf diese Stelle bewerben möchten, müssen Sie ein Profil erstellen. Bitte klicken Sie auf den unten stehenden Link, um ein Profil zu erstellen.
Anmelden