Die Deadline für die Bewerbung auf diese Stelle ist abgelaufen.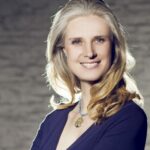 Appointment Setter German/English
Datum des Beitrags

Dezember 26, 2021

Ansichten

1245
Arbeitgeber:

Christine Schlonski I Heart Sells! Academy

7

Bewerbungen
Minimaler Gehaltsbetrag

commision based EUR/month

Maximaler Gehaltsbetrag

commission based EUR/month
Stellenbeschreibung
Heart Sells! Appointment Setter German/English
You have a love for communication and can communicate effectively.
You write and speak German fluently (ideally mother tongue) and are able to take over written communication with our potential clients.
You are able to connect, create build rapport and meaningful relationships, understand the client's situation and offer them a sales call if they are a fit for our products and services.
You know how to drive a communication without pressure, without being pushy or salesy but 100% from your heart.
You love to build relationships and you are passionate about supporting others.
You are a real talent with a drive to have a positive impact in the world. You are looking for a position that gives you fulfillment and joy and helps you to use your knowledge and grow your expertise.
– You must be able to commit Monday – Saturday, 8 hours per day.
– You cannot have your own business on the side. This is a full-time commitment.
– You must have existing appointment setting experience. If you have no experience, don't apply
– You must be coachable and ready to start in the next 3-5 days if you pass the interview process.
Then we are looking for YOU!
What you can expect:
You can earn exponentially, as this is a commission based job.
You'll have an expert at your side to ask questions and to give you support.
You will get in depth training.
Home-Office because you love flexibility and are sick and tired of getting stuck in traffic.
Working in an international environment
Together we will write history and empower heart-centered, impact-driven entrepreneurs all over the world to not only support their clients but also to make their dreams come true.
In the process, we hope to help you make your dreams come true too.
You will get training and will have space to create and test your strategies
Are you ready to change the world?
Then Stop JUST dreaming. Act Now.
Show us why you are the perfect match for our team.
How to apply:
Please send your CV and your Human Design Chart to info[at]christineschlonski.com till January 5th, 2022
Please include a short video and cover why you are a great fit for this position, what experience you have in the field, and what's your favorite thing in the world to do.
Please do a part of your video in English and a part in German, so we can get an understanding of your speaking skills.
Please write exactly in your Subject Line: Appointment Setter Application 2022
Thank you!
We are looking forward to meeting you.
The Heart Sells! Team
for Christine Schlonski
Jetzt Bewerben
Wenn Sie sich auf diese Stelle bewerben möchten, müssen Sie ein Profil erstellen. Bitte klicken Sie auf den unten stehenden Link, um ein Profil zu erstellen.
Anmelden